Library Volunteer Projects
The library has multiple spaces in need of some TLC.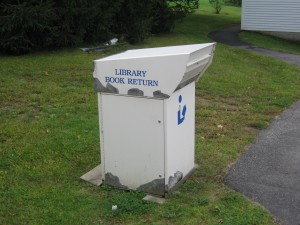 We would like to make the building look as wonderful as possible for upcoming interviews with candidates for the director position. On our Facebook site, (https://www.facebook.com/splnh) we have posted an album which shows pictures of all of these projects. The area around the library door, the book drop and our hours sign could all use some repainting. We are also getting inundated by weeds around our beautiful plants. Volunteer painters and weeders would be much appreciated. Please contact the library if you are interested in helping out!